Startups are delicate little beings and they need to be treated with care. For most startups, the most important part of their business is marketing and sales. Unfortunately, if you cannot get these things right, your business will typically close once the money runs out. So instead of buying that hot tub or water slide for your hip new downtown office, consider using that precious investor money to expand your business.

We will start by answering some frequently asked questions about startup marketing agencies: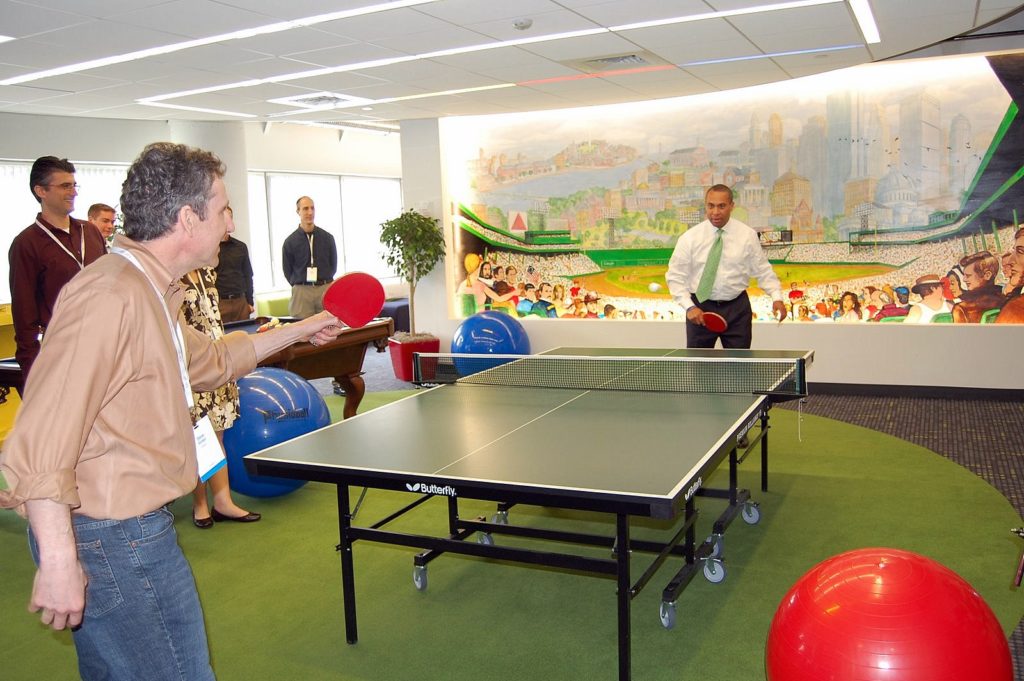 If You Build It, Will They Come?
No. There is an old saying that SEOs use – it doesn't matter how nice your website looks if nobody can find it. Although you may feel like you've created the greatest product of them all, you still need to make your target audience aware of it, and more importantly, become an authority in your industry. Notice how we didn't say that you need to have the best product. What will really make you successful is having the best brand!
Why Do You Need Branding?
Branding is what allows you to differentiate yourself from your competition, which usually sells a very similar product or service as you do. Think about Gucci products for example. Their products are only slightly higher quality than the products of their cheaper competition, but they can sell their products for a higher price because their brand is associated with prestige. If you spend all your time trying to compete on price or quality, you probably won't have as high of profit margins, and you won't be able to sell as much of your product.
How to Build a Brand in 2018 and Beyond?
The best way to do this is with content marketing. If you don't know what that is, it is essentially creating high quality content around your niche and properly distributing it to your target audience. With digital marketing strategy for startups, probably the most important thing you need to do is to make sure that your content is helpful and that your method of distribution is effective.
Do I Need to Hire a Big Fancy Startup Marketing Agency for 40k per Month in San Francisco or New York to Help Me Do Content Strategy Consulting?
No. This is a myth that these big agencies and freelance digital content strategists will want you to believe, when really, building a brand is simple. In fact, these big agencies are often quite bulky, and may fail to provide you with the work that you need, even at such a big cost.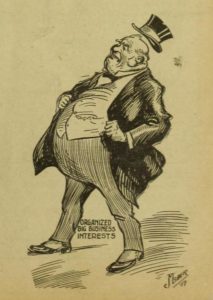 How Do I Mimic a Digital Marketing Agency for Startups?
Simple, create high quality content and distribute it with SEO.
Digital Content Strategy/SEO + High Quality Content = Cash
The great thing about creating content that targets Google and YouTube traffic is that you can actually discover what people are looking for and provide them with a high quality response to their search query. The main power to this is that you are reaching your target audience right when they are looking for you, as opposed to interrupting them while they are scrolling through their Facebook or Instagram feeds, for example. Also, and potentially more importantly, you know many of the people searching for those keywords need a solution to their problem, which you can potentially provide.
For example, when people search for "water damage restoration in San Diego" many of them are probably in desperate need of water damage restoration in San Diego due to flooding or something else. That is the main reason why this keyword on Google AdWords costs about $80-$100 per click. Imagine how valuable it would be to rank at the top of Google for something like that in your business.
So How Do You Find What People Are Looking for and Form a Strategic Marketing Plan?
Keyword research! What you can do is use a Chrome extension called Keywords Everywhere and actually go out and search for keywords in your niche that are related to the products and services you provide, or the affiliate offers you promote. Once you find a decent one, search for it on Google and plug a competitor's URL into a tool like Ahrefs or SEMrush to see what they are ranking for and estimate how competitive the keywords are to rank. Once you find at least one keyword in your niche that has decent volume, and is not very competitive, you should do a final check by actually searching for it on Google. If you notice that there is a lack of high quality content to answer the searchers query, you have got yourself an opportunity. So now it is time to go out and create some valuable content to help out the people that are  searching for this!
Creating High Quality Content
This is simple really. The main thing you need to do is answer the searchers question or problem while outdoing your competitors as far as content depth, entertainment value, and how easily digestible it is. So if your competitors give 10 tips on starting a roofing blog, you should give 40 tips and use more images and videos than them. Beyond just achieving rankings, this will also help you to build authority in your niche because you are the one that seems to know the most about it.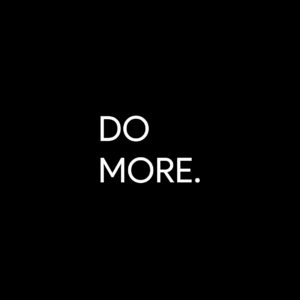 On-Page SEO
Once you've got the content written, it is important that you properly optimize the page so that search engines understand what your content is about. You can do this by simply putting the main keywords you found earlier scattered throughout your content a few times. Here are some of the places you should put it:
In the URL
In the Title tag
In at least 1 or 2 heading tags
In the paragraphs at least a few times
Once you've done that, you should also put some multimedia on the page like images and YouTube videos, and link to this page from other internal pages (if possible)on your website. You can learn more about on-page SEO here.
Publishing Your Content on a Powerful Domain
If you have a brand new startup website, we would recommend against using it to try to rank for competitive keywords. It would be much better to find a blog or website that has some authority and is trusted within your niche because Google and users will trust that more. In fact, this could also be a great opportunity to build a strong backlink back to your website. If you need help finding a website to get a guest post on you can use our service to do it for you.
YouTube
If you are publishing video content on YouTube, there will be no need to worry about this step because YouTube is a high authority platform.
Off-page SEO – Links and Social Signals
If you have done your keyword research, on-page SEO, and properly published the article on a niche relevant and high authority domain, you should achieve rankings with very little off-page required.
Link Building
If you do need to build links, and you're not familiar with how to do so, we suggest you hire a professional like ourselves to help do it for you. Improper link building may be ineffective and/or cause you trouble with your website.
Social Signals
Social signals are basically engagements with your content on social platforms (likes, comments, shares, etc). We recommend promoting your content with a small ad budget to get some social buzz around it. You can also share it in relevant Facebook groups and forum like Reddit.
Create Calls to Action
Now that your content is ranking and people are viewing it, you will need to try and get this audience to take your desired action or at least try and get them on your email list.
Don't Be Shy
If you don't ask, people probably won't do it. So feel free to direct link to your product or service page with an explanation of how it can help the searcher accomplish the task that they found your article off of.
Ranking for Your "Money Keywords"
Once you have guest posted on a bunch of websites with links back to yours, built a bunch of social signals, and gained a bunch of traffic, you may start to see that your website will begin to rank for your "money keywords". These include keywords that essentially describe what your app is. For example, if you have an app that helps people with their finances, you may want to rank for "financial assistant app" or something like that in Google, YouTube, and on the various app stores. That way, right when people are searching for your product or service you are there to provide it to them.
Remarket and Build Authority
You need to be smart with this, because although the traffic is somewhat "warm" after they have read your content piece, and you have helped solve the problem they were searching to fix, it may still be the first time they are interacting with you. Some studies say that people need to interact with a brand about 6-8 times, on average, before they buy from them. So you can do this and start to build some authority in your niche by setting up drip email marketing campaigns and remarketing ads on platforms like the Google display network, YouTube, Facebook, and Instagram. These are the ads that basically follow people around the web after they take an action, like visit a webpage. These ads are generally known to be more effective than running ads to cold traffic, and you can set up a whole "funnel" system to maximize your conversions from there. You can learn more about remarketing ads here.
That's it. Rinse and repeat. If this sounds like a little too much, you can look to hire an SEO focused content marketing and branding agency for startups, like ourselves. We can do all the digital content marketing for you, or you can have our startup marketing consultants set up a strategic marketing plan for you to do it yourself. You can find our service at this link.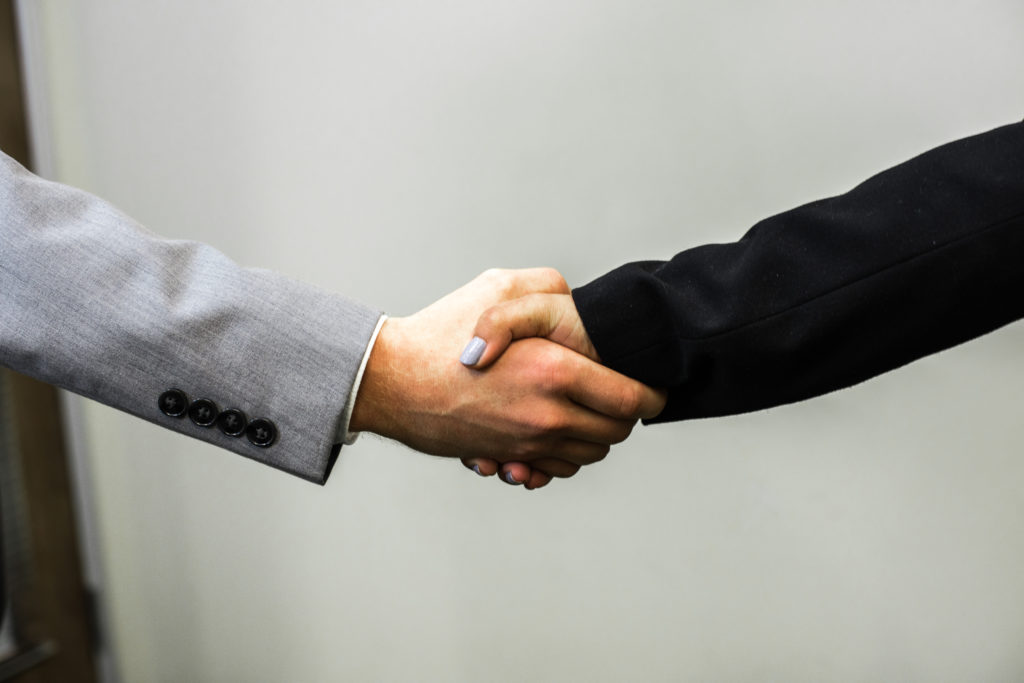 Have you given any of this a go, or have any questions, comments, or concerns? Comment below. We'd be happy to hear from you.