When people think about making money with SEO freelancing and freelance digital marketing, they often assume that client work or applying for a job are the only ways to do it. If you are just starting out or frustrated with working for clients, this guide is for you.

Here are 10 ways to make money with freelance digital marketing, without having to work with clients:
1. Affiliate SEO
This is one of the most popular ways to make money with freelancing, and one of the most passive. One upside to this method is that you will not need to have sales skills. All you need to do is focus on ranking for relevant keywords, and you'll probably be able to make a decent amount.
Types of Affiliate Offers
There are many types of affiliate offers out there, but most of them fall into the category of pay per lead or pay per sale.
Affiliate Networks
One popular way to do affiliate SEO is by promoting Amazon affiliate links. In addition, we recommend going to offervault.com to find other affiliate networks and an offers that fit the niche you're in. There are quite a few out there and if you start getting a lot of conversions, they will often bump up your commissions.
How to Promote Affiliate Offers
You can promote affiliate offers in many ways including paid traffic and offline methods. Our favorite way to promote affiliate offers at scale is to create a blog or YouTube channel and rank for topics based around the products. Remember to get creative with this. If, for example, you are trying to promote SEMrush, don't just try to rank for "SEMrush review" like everyone else tries to do. A less competitive approach would be to create a how to tutorial that includes the use of SEMrush and links to it with an affiliate link.
2. SEO Coaching
If you are good at SEO, you should share your knowledge by being an SEO coach. You can do this by simply creating a Facebook group where people have to pay you to join, or by simply offering an audit service where you do an SEO audit of their web presence and advise them on how they can improve.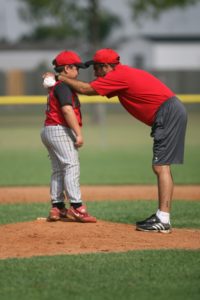 3. Local Lead Generation
Local offers are one of the highest converting affiliate offers currently on the internet. It is said that about 20% of people who click into a local service website off of a Google or Bing search will call or submit a contact form. This is done with very little CRO. It is more-so that the intent of the searcher is often super high in local relevant situations, and the competition is lower.
Local Lead Generation Clients
Pay per call marketing and advertising can be done with affiliate networks, but many people also monetize this with local clients. In order to do this, you will need a call tracking number from a company like CallRail or CallFire. Once you have this you will be able to track and record the calls allowing you to bill the client and provide reporting for them.
If you are go down the route of local clients, there is a potential to get paid more per lead, but we would recommend getting paid for the leads up front or having their credit card information on file. Pay per lead with broke local clients is often a recipe for disappointment.
Pay Per Call Affiliate Networks
Using pay per call affiliate networks can help you monetize your phone leads passively and more reliably than with local lead generation clients. All you need to do is put the network's call tracking numbers on your website or point your call tracking number at theirs, and wait for the calls to come in.
 Rank and Rent SEO
Rank and rent is a popular method of monetizing that usually works with local clients, but can also be sold to national companies. Essentially, how it works is that another business will pay you to have their contact information on your website or webpage. The main way to do this is to rank a website or webpage for a keyword that would be relevant to a business or organization and display their info over your site. We also offer a done for you rank and rent service to help simplify the process for you.
4. Start A Local Service Based Business Unrelated To Freelance Digital Marketing
When you provide leads for a local business most of the time they are making at least a 2X ROI on your leads. So why not just cut out the middle man and actually provide a local service yourself?
There are many low barrier to entry services that you can provide in your local community and you can start booking jobs for them as soon as today! One example of this is starting a cleaning company, but you can read more about some other businesses by checking out this article.
5. SEO Gigs
If you have been in SEO for a while, you are probably familiar with SEO freelancing platforms like Fiverr, Konker, Legiit, and others. SEOs, love to outsource work and are always looking to buy gigs in order to make their lives simpler. You can create your own gigs, promoting your freelance digital marketing services.

6. Adsense and Other Private Ad Networks
Advertisers spend tons of money to display their ads and are often looking for websites that will feature them. Currently, Adsense does not pay very much to the website owner per impression. If you have enough traffic, you can apply to some private ad networks that often pay higher commissions.
7. Software
SEO's pay a lot for their tools, mainly because they in turn make money using them. One of the greatest things about developing software is that it is super scalable and it is generally high profit once the cost of developing the software has been paid.
8. Reselling SEO Services
If you are a pro salesmen, or have a large brand in the digital marketing space, you can sell SEO services and have a agency or freelancer deliver the actual work on the back end. This is a highly profitable way to generate recurring and passive income. Most white label companies charge about $200-$400 per month for the SEO outsourcing services, so if you can sell the services for at least 1k per month, you can make a full time income by signing on 6 clients or so.
How Do You Get Leads for SEO?
To generate leads for SEO, it would probably be best if you can niche down or go local. The benefit of doing this is that you'll also be in a good position to offer coaching.
There are a few simple ways to do this, and some of them include:
Ranking locally for SEO related keywords and run ads on other online channels (Craigslist, Facebook marketplace, AdWords)
Creating a blog or YouTube channel based around digital marketing for a particular niche like roofing
Offer a referral fee to your current clients for referrals
Do cold outreach via LinkedIn, cold calling, and email
Go to local networking events. One way to find events is by going to meetup.com
Use a low barrier to entry service, like providing an SEO audit, to get the user in your funnel (warning: might attract cheap customers).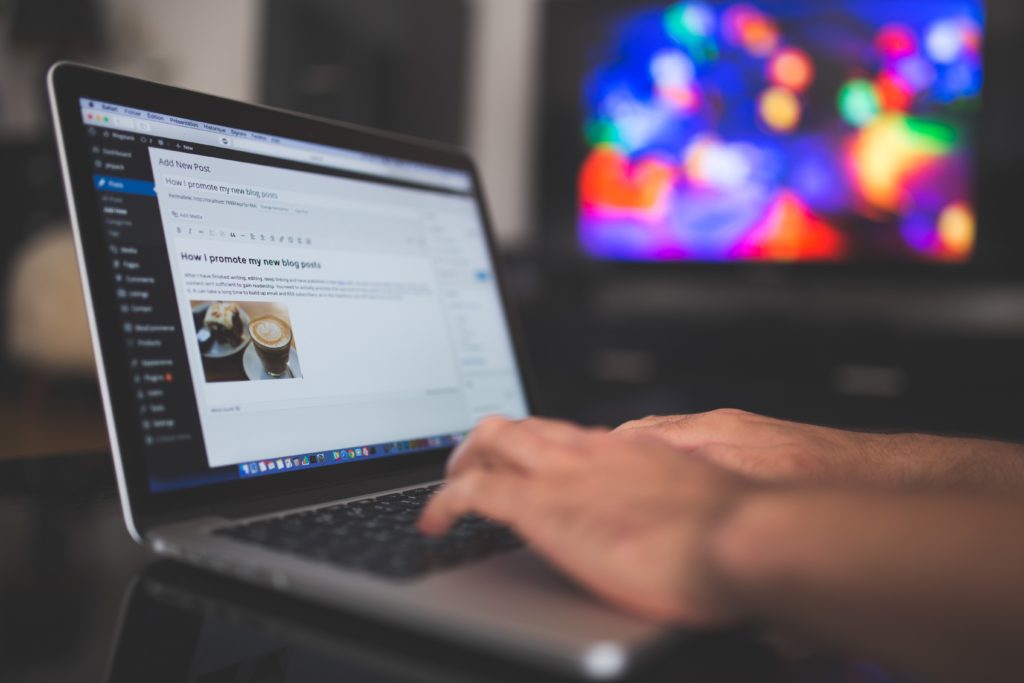 Inbound vs Outbound
Although ranking locally or creating a content brand can often generate you a lot of leads, many of those will not be qualified. On the flip side, if you only reach out to companies that have a decent amount of revenue, you can ensure that they are more qualified and can actually afford to pay.
9. Courses
Courses can also be infinitely scalable and highly profitable, but they may be a little harder to sell. Keep in mind that there are a lot of other online marketing gurus out there, so if you want to be successful selling a course, we would recommend niching down a little bit to differentiate yourself from the competition. For example, there are a ton of SEO courses out there that teach basic on-page, but only a handful of them teach about rank and rent SEO or SEO for roofing contractors, specifically.
10. Promoting Your Own E-Commerce Products or Drop Shipping
Similar to affiliate marketing, we recommend creating content on a blog and/or YouTube channel, based around certain products or in a certain niche. You can then monetize this brand by selling merchandise and/or any other products you can think of.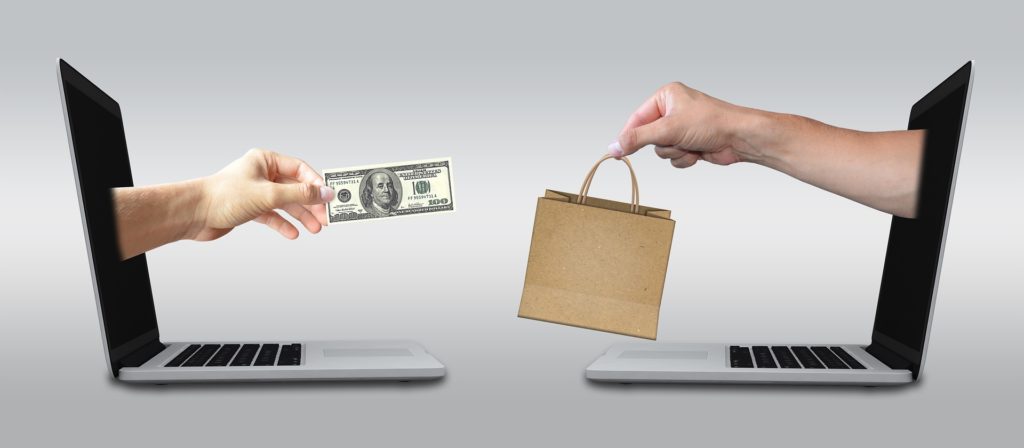 Promotional Methods
You can use SEO and your content to promote your products and/or create an affiliate marketing program of your own. You can promote your affiliate program by posting it on a website like OfferVault or by joining an already existing affiliate network like ClickBank.
Closing Thoughts
As you can see there are various ways to make money with your SEO skills beyond doing client work. We have tried almost all of these methods, and while a lot of them are complementary to each other, it is probably a good idea to focus on one or two of them so that you'll be able to scale better and compete with the competition.
Do you have any thoughts on making money with digital marketing and SEO freelancing? Let us know in the comments below.