Are you good at selling SEO, but have trouble with link building?
We have a 100% hands off private label and white label link building service that will get your high quality, keyword targeted, pieces of content ranking. Our services are safe and consist of the same link building tactics we use to rank our own websites!
White Label On-Page SEO Recommendations and Keyword Research
Before we build links, we need to make sure that you have high quality content that matches the searchers intent and has content proper keywords. This will include ensuring that the keywords you're targeting will be helpful to growing you or your clients business, and that they are properly low competition. This step is crucial and could even get you ranking without building any additional links.
White Label Content Creation
If you do not currently have high quality content on your webpage, we will gladly provide you with our white label content creation services. When creating content, we try our best to match the searcher with exactly what they are looking for based on their search term. If you're domain is currently not authoritative, we can also recommend a good parasite platform to publish your content on.
Backlink Audit Service
Once your content is properly optimized, we will begin the white label off-page SEO process by auditing your current link profile. If your link profile is spammy or over-optimized, we will preform a link detox service.
White Label Link Detox and Bad Link Removal Services
As part of our white label link building services, we will go in and disavow any toxic links or over-optimized anchor text that may be pointing to your site. If this is an issue for your site, these fixes can single handedly boost your rankings.
Anchor Text Management
While building your links, we will be sure to keep a diverse anchor text profile that will keep your site safe from penalties.
Phase 1: Foundational Links
We will create a white hat foundation of backlinks that will help persuade Google that you're a real business.
These links include:
General citations
Niche relevant
Location relevant citations
Social profiles
Audio submissions
Video submissions
PDF submissions
Image submissions
And more!
Phase 2: Indexing and Power
This is an important step in our white label link building process. We will build PBN links to some of your white hat links, helping to power them up and get them indexed.
Phase 3: Social Signals
We will provide you with manually created social signals that will help persuade search engines that there is a buzz around your website/webpage. If you are not familiar with how social signals work, you can check out this article.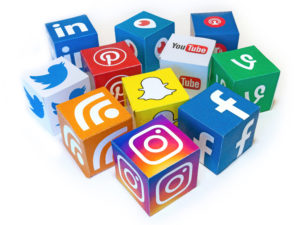 Phase 4: Domain Authority Stacking
We will stack high powered entities like Google sites and medium to boost your search engine rankings.
Phase 5: Press Release
We will manually write and distribute a press release to some of  the top news platforms. We do this mainly to build  high authority backlinks and traffic back to your money site.
Phase 6: White Label Guest Post Outreach and Link Building
Once we create a link foundation and help get them indexed, it is time for us to build some power links. We will do manual outreach to get you a guest post placement, and even write your content for you if needed. Click here for more information on our guest blogging placement service.
We will also create a guest post on an authority website like LinkedIn or Medium, which we can build links to and try to rank. We personally have used this method for our websites, and it has worked quite well.
Contact Us Today About White Label Link Building Services
That's about it! So if you are looking for a white label link building service, send us your project details today for a free quote!
White Label SEO
On-Page SEO
Keyword Research
Content Creation
Backlink Audit
Link Detox and Bad Link Removal
Anchor Text Management
Foundational Links
Social Signals
Domain Authority Stacking
Press Releases
Guest Posting
Get a Quote