Okay, now let's say you purchased our service and your website is now ranking on the first page one of Google for a few solid keywords. Congratulations! But now you're like, "where is all of the money?". Well you still have to rent out your website or sell the leads to a local business. How do you do that? You can create a list and start calling or emailing them yourself, or you can enlist our help and use our done for you rank and rent sales service!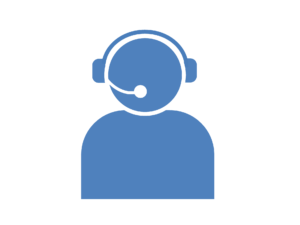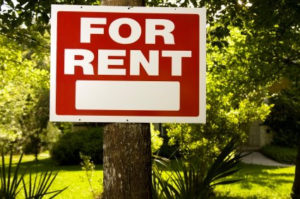 We have experience with exactly these kinds of sales and are willing to help you achieve the results you want.
How Much Should We Charge Local Business for Website Rentals?
This really depends on what you have to offer. You should ask yourself a few questions:
What is the average call volume coming in off of your SEO efforts?
How much revenue and profit does a typical business owner make off of a job in the niche you are targeting. We recommend going for high ticket terms where business owners are used to buying leads in. We list some of these niches in our rank and rent guide, but here are some of them again:
Water damage repair or any other kind of property restoration including: mold, fire, smoke, radon, asbestos, crime scene cleanup and more!
Foundation Repair
Repiping
Pavers
Pool services (pool removal, pool resurfacing)
HVAC
Roofing
Siding
Medical professionals
Many niches in construction
Just remember, "ranking" is only part of the battle. The other part is the "renting". Our professionals that have sold renting deals in the past for high ticket niches know exactly the sales scripts to use to get this done. Although we cannot guarantee any results, we have good conversion rates for renting out websites that are already in the top 3 positions, especially if there is a lead volume coming in off of them. Based on your niche and lead volume, we will recommend a custom pricing model.
So Lets Do Some Lead Generation Math…
Let's say you have a roofing website that is generating one roof replacement lead per month.
Of course it depends on the job, but according to Home Advisor, the national average for roof installation is about $7,000 in revenue, but not in profit. So, I honestly have no idea for sure, but let's estimate that they profit $2,000 off of that job. If we are charging 10% per lead, that comes out to about $200 per lead. You can choose then to rent out your website to local businesses in a few ways based off of that evaluation.
If you have a decent lead volume here is how we would sell it, but you can advise us on however you'd like to do it.
We basically recommend a pay-per-lead that we believe creates the best possible offer for the business owner and you as the online marketer. In our roofing example, it would be $100 for each qualified call that comes in. If they feel that a call does not meet the standards of a "qualified call" we will assure them that they can submit a request to get some of the calls refunded. You will then have the opportunity to listen to the recordings and decide whether to refund them on that particular call.
If you have a few high ticket rankings, but no substantial lead volume, we will go for a purely rank and rent model.
We will assure the business owner that even if they get a few calls a year off of these rankings it can be worth their investment.
Remember that these are just our recommendations to receive the highest chance of results, but ultimately we will go based off of your order details.
Basic
Call 30 Local Business
Provide You A Detailed Excel Sheet Of The Call Notes
Learn More
Pro
Call 30 Local Business
Call Back The No Answers
Follow Up On 15 Of The Most Promising Leads
Provide You A Detailed Excel Sheet Of The Call Notes
Learn More